Here we are once again in the midst of the fall 2015 anime season.  I apologize for my incredible lack of activity lately, but a recent bout with the cold and a project I was working on for an eSports team kept me busy.   Though I'm still sick, I really wanted to share my thoughts on the middle of the season with you guys.  It's been an interesting season thus far with some stand outs, and (in my opinion) not that many bad shows.  While we still have several weeks left in the season, it's interesting to see how the story lines are shaping up at thus mid-point of fall.
The Shorts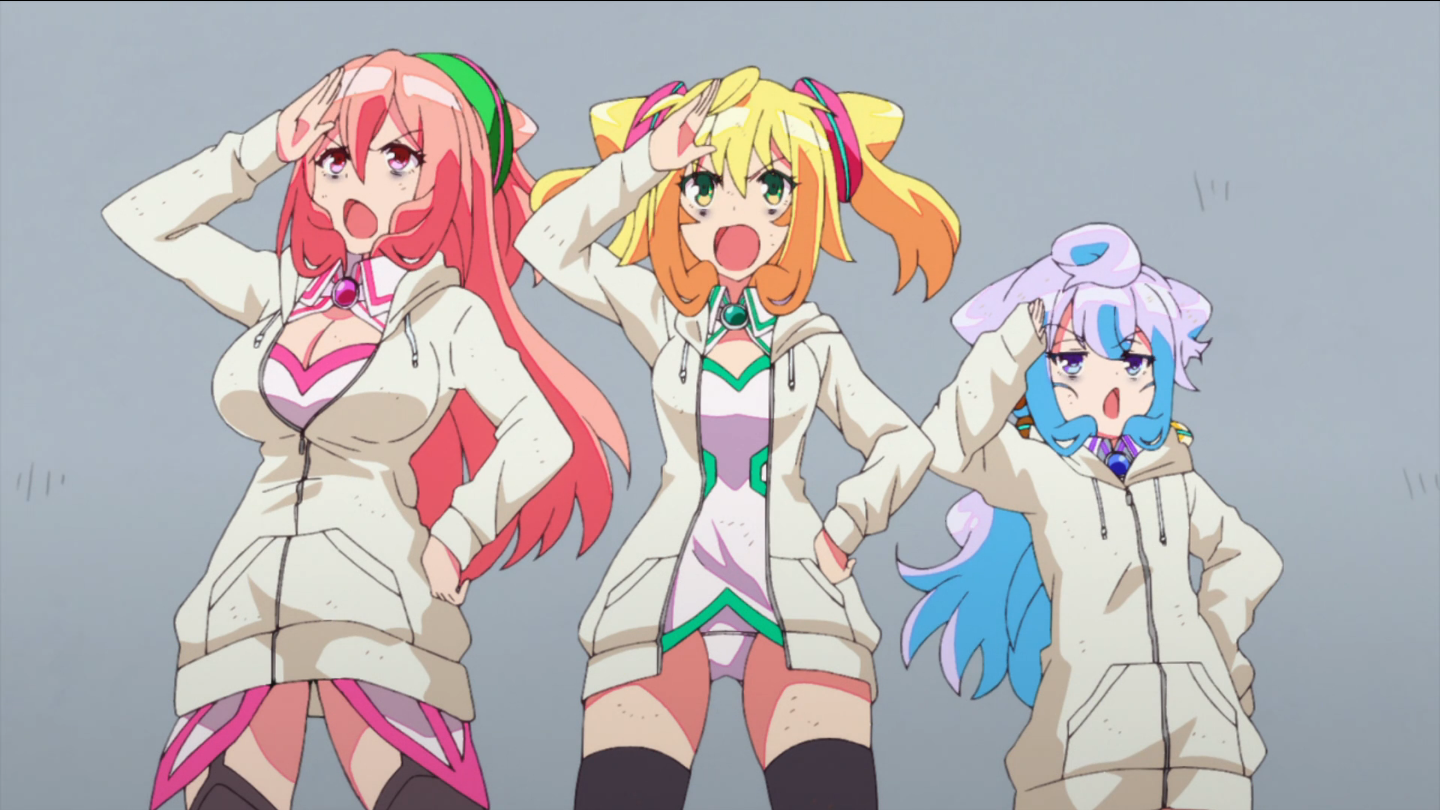 This season I'm only watching three of the short anime.  "Hakone-chan", "Komori-san Can't Decline", and "Hackadoll the Animation" are all fun and interesting distractions from the normal seasonal shows.  Out of all of them, Hackadoll is my favorite thus far.  Each episode is filled with satire, and little jabs at other anime.  As long as you don't take it too seriously, it's a hilarious show that's worth the seven to eight minutes an episode.  "Komori-san Can't Decline" and "Hakone-chan" are funny as well, but they're much shorter and the animation in both kinda throws me off.
The Meh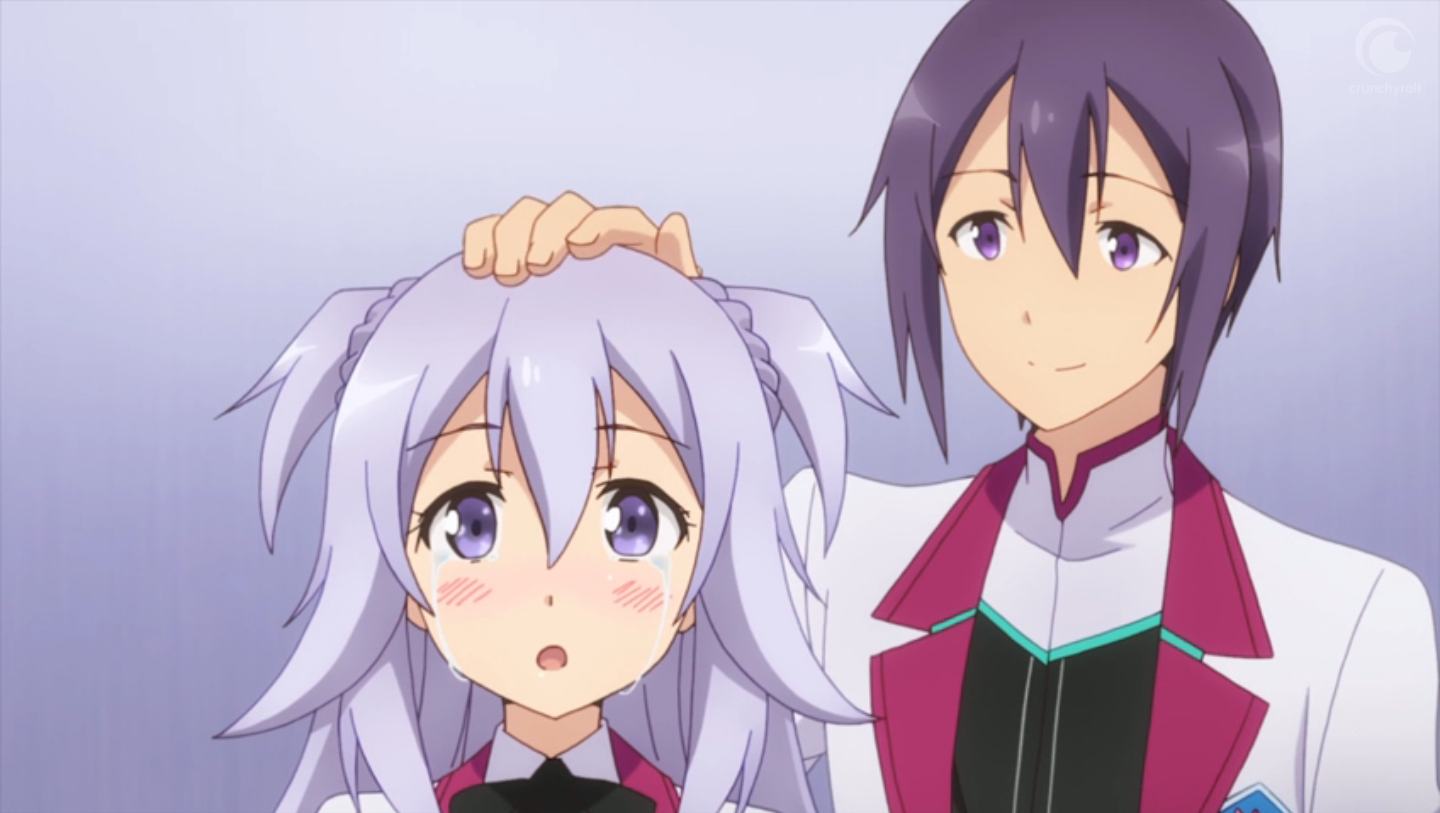 "The Asterisk War" is one of the shows I have mixed feelings about.  On one hand there's an interesting backstory of the multiple schools jockeying for position in the city of asterisk, but on the other it seems to be mostly character arcs for now. The animation is much better than I was expecting, and the fight sequences are actually pretty fun to watch.  The point of disappointment for me is how slowly the story is moving along.  Short character story lines to reinforce how much of a bad-ass Ayato is seems to be all they're interested is showing at this point.  I have hope for the show though, because they are scheduled for a second season.
Next up is the second season "Seraph of the End: Vampire Reign".  While I'm a little more receptive to this season of "Owari no Seraph", but there are still some lingering problems I'm having with the show.  I'm enjoying  the fact that Yuu is becoming less irrational, but at the same time I don't like the changes to Shinoa.  In the span of a season she went from the confident ace of the team, to a timid little girl.  Furthermore there doesn't seem to be any character development with Mika at all this season.  Every scene with him seems to feature him barely avoiding drinking human blood, in an obvious set up for him to be caught drinking blood by Yuu.  Overall my feeling for this show can be summed up in three words, needs more Krul.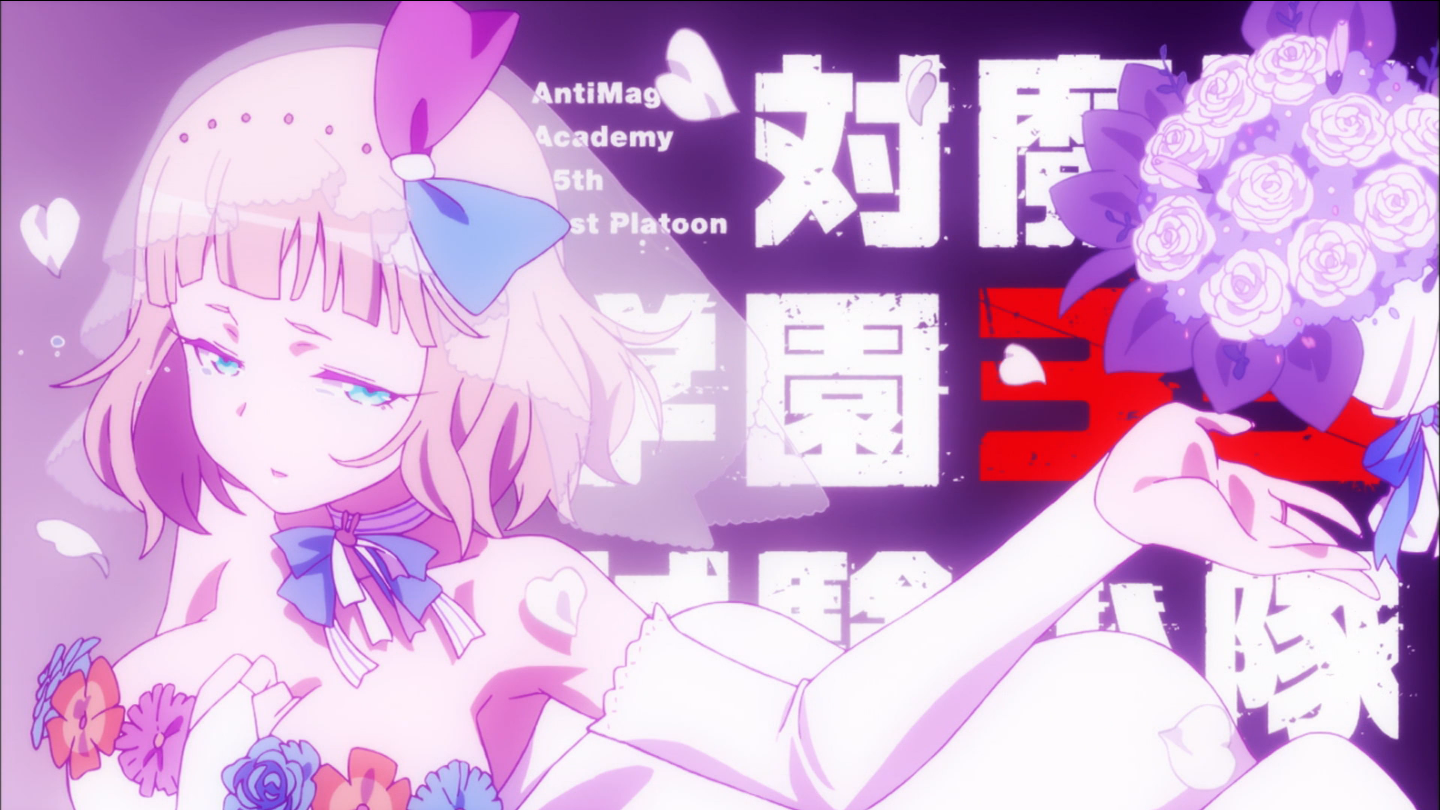 "Anti-Magic Academy: The 35th Test Platoon" finds itself on this part of the mid-season list for many of the same reasons as "The Asterisk War".  Not to say I don't enjoy the show but I wish they'd focus more on telling us about the world, rather than how amazingly noble Takeru is.  I love all the characters and their various quirks, but I feel like they all accept certain things too quickly.  Nary an episode passes before a character is 100% okay with what they swore they would hate forever.  I still really love the show, but when peered at through the critical eye it doesn't hold up to the other shows this season.
The Good
It should come as no surprise to anyone that I rate "Beautiful Bones" rather highly this season.  A mystery show featuring a young straight man character and a genius eccentric seems like an American sitcom, but is pulled off rather well in this anime.  While the constant Sakurako "mystery mode" scene is somewhat annoying it doesn't detract from the interesting way in which her mind works.  Her somewhat childish fixation on skeletal structures is charming, and her mysterious past that is slowly unraveling keeps me coming back for more.  If this show keeps up this tempo then I expect it will find itself in my top 5 list at the end of the season.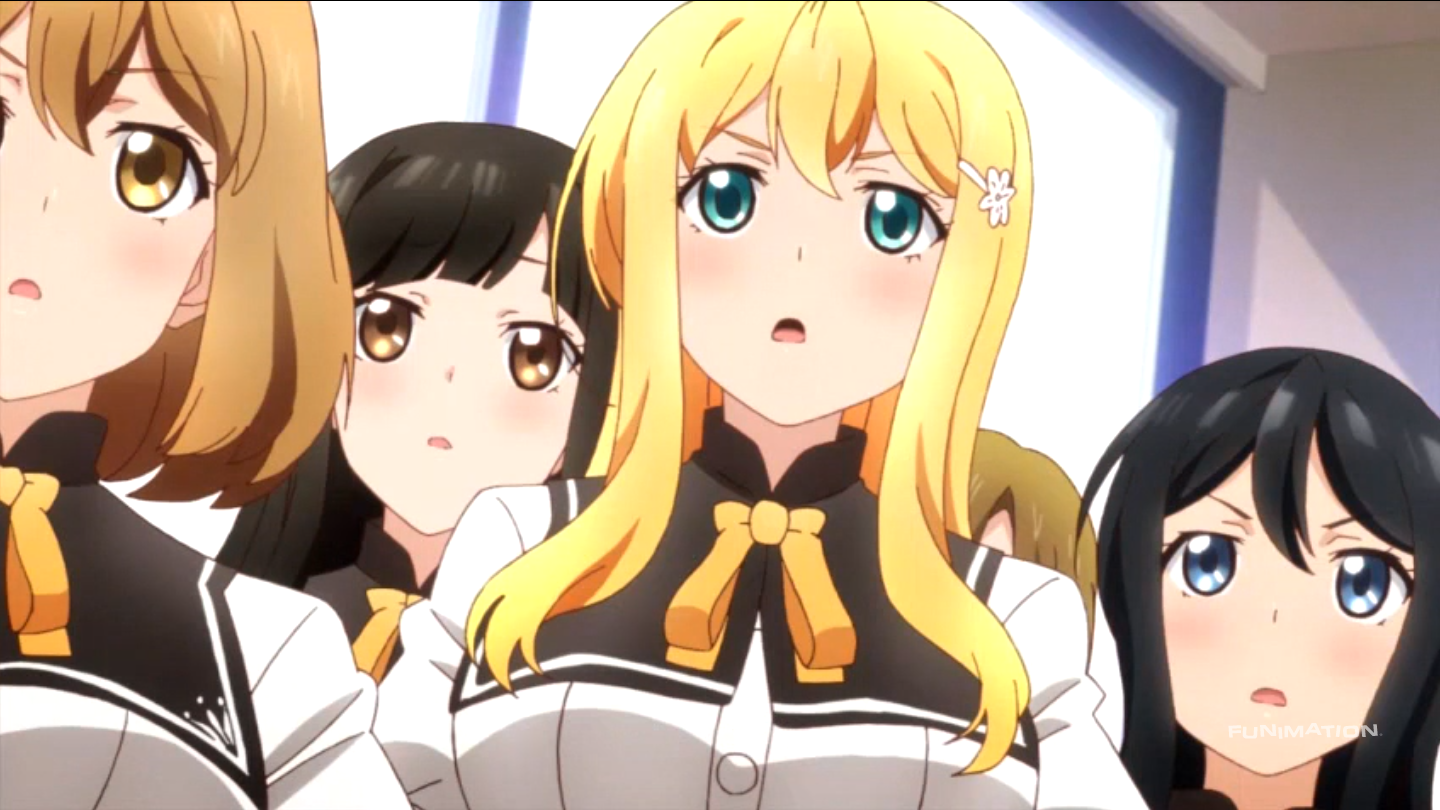 I love "Shomin Sample".  Others might not enjoy it's slightly ecchi charms, but for me it's the one show this season that I catch within the hour it's released every week.  The silly concept, the adorable characters, and the amazing opening theme keep me coming back like a kid on Saturday morning.  I particularly love Hakua's quirky moments of genius, and Aika/Reiko's reactions to aspects of "commoner" life.  Some might be annoyed by the constant reminders that Kimito has to pretend to be gay, but I actually find it hilarious. If you enjoy slightly ecchi harems, you'll get a kick out of this one for sure.
What I'm Behind On
I know I put "Concrete Revolution" on my top 5 of the first impressions, but for some reason I let it go by in recent weeks.  Don't ask me why, since I really did like this show.  I'm sure that sometime between now and the end of the season I'll catch up with this one though.  The second show I've let slide is "Valkyrie Drive – Mermaid" which is probably the ecchiest show of the season.  I enjoy Valkyrie Drive, but the amount of yuri is NSFW or home!  I plan on catching up on this one as well, though I'll probably be watching it at night.  I also really need to start watching "The Perfect Insider" and "One Punch Man", since I remember thinking they looked good.  What can I say except, "So much anime, so little time."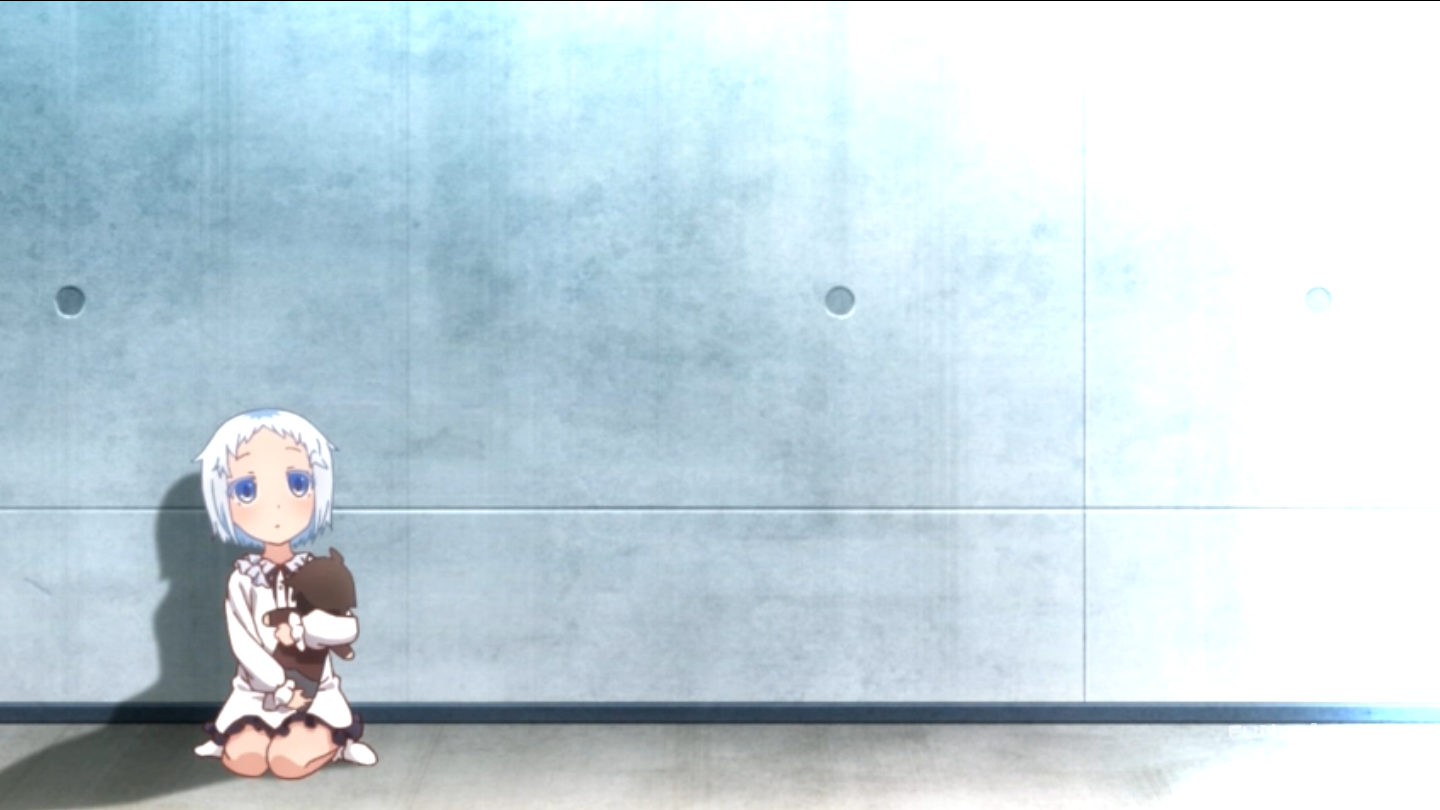 Well those are my thoughts on this middle part of the season .  What do you think of my assessment thus far?  What are some of your favorite shows of the season?  Let me know with a comment here or on my social media pages.  Hopefully I can get over this cold soon, and catch up on all the anime I've missed soon.  We're approaching the climax moment of these stories this season.  Whether I catch up sooner or later I'm looking forward to the conclusion of some of these shows.
Arigatō my fellow BrOtaku!
Sources:
Crunchyroll – Hackadoll – Komori – Hakone – Asterisk – AMA – Bones
Funimation – Seraph – Shomin – Concrete – Valkyrie