This season of anime is over halfway over so it's time for us to share what shows that we think are some of the ones that everyone should be watching!
Re:Zero – Starting Life in Another World –
After mysteriously being transported to another reality, Subaru learns quickly that this fantasy world is not one to be trifled with and that he now has the power to set things right….at the cost of his life.  A fantastic blend of fantasy and thriller, Re:Zero promises to keep you on the edge of your seat week after week.  And no, this isn't another "Trapped in a Video Game" anime, so don't call it that.
Kabaneri of the Iron Fortress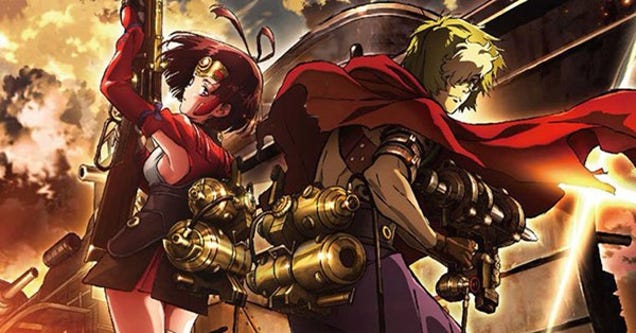 Kabane strike fear into the living, their thirst for blood is fierce, and it is up to Ikoma, Mumei and the crew of the Kotetsujou to keep their passengers safe as they attempt to find a safe haven.  Possessing some of the most stunning animation of the season, Kabaneri shines visually and has some top notch action.  A little more world building wouldn't hurt, but it is definitely a treat to watch.
Flying Witch
Every season needs a show that will help you relax and unwind after watching those tense, action-packed anime. Flying Witch is perfect for that.  The pace is leisurely, the music mellow, and the art is beautiful.  The character designs are a particular treat, possessing a style that has not really been seen before.  Oh, and it's about magic and witches, which is always fun!
And You Thought There Was Never A Girl Online?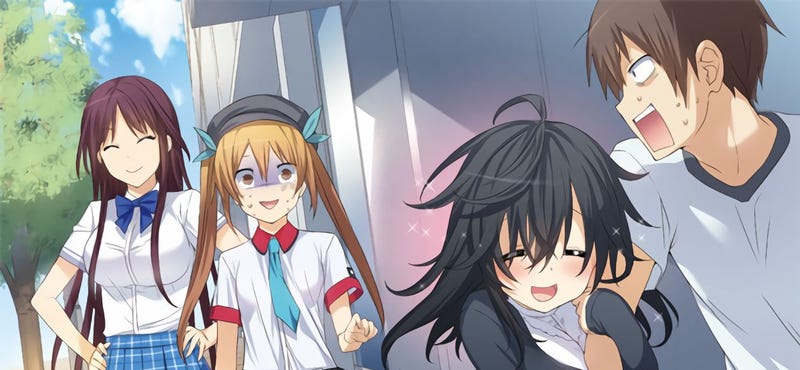 We have a soft spot for Chuuni girls. Especially hot ones.  Ako can't discern the difference between games and reality and it falls upon Rusian to help her break out of the delusion that she lives in. The characters are a blast, the designs fun, and the comedy of this show is on point.  The fan service may be a little much for some, but we are perfectly happy with it.
Bungou Stray Dogs
Ok, stay with me here.  We have a group of people who have super powers and fight bad guys who have super powers.  Sounds cliché right?  Well how about we make the main characters based off of famous Japanese novelists and writers.  This added layer of complexity to the characters makes all of the difference.  The style of this show is colorful and fun, helping balance out some of the more serious cases that the crew tackles.  If you like crime shows involving super powers, then this show may be for you!
Kumamiko
The most ridiculous premise of the season, Kumamiko has a sense of charm to it that can't be found anywhere else.  Machi lives in a hick village in the mountains with a talking bear named Natsu.  Machi dreams of going to school in the big city, and we get to see the various trials and hijinks that Natsu puts her through in order to make sure she's ready. It's cute, heartwarming and a little bizarre.
There are plenty of other great shows this season! Share your favorites with us below!
Latest posts by Logan Rogers
(see all)